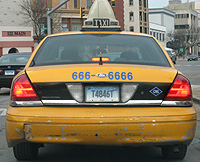 These plates are issued to taxis.
This type started in the late 1920s, with a "TAXI" legend. This type continued in an all-numeric format on various bases until the mid 1980s. Around the time of the introduction of the map base in 1987, a T1234T was used.
Click the image to see this type in use.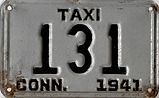 1941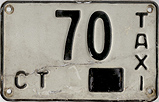 1955
1956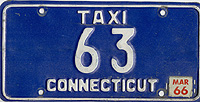 1966
Another 1966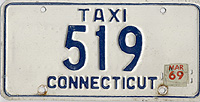 1969
Beginning with the 1967 expirations, the colors were reversed to blue on white. This scheme lasted until the general reissue in 2000.
1982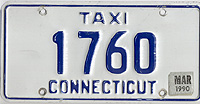 1990
1996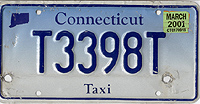 2001