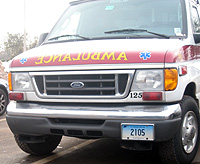 These plates are used on ambulances, both private and public. These are Class Code 37 in the DMV system.
This type started in the late 1960s or early 1970s. An all-numeric format was used until the late 2010s, at which time the series was moved to the AB-12345 format.
Click the photo to the left to see this type in use.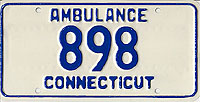 1970s
1981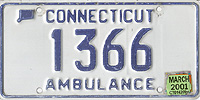 Revalidated to 2001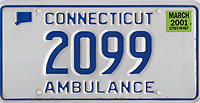 2001
2006