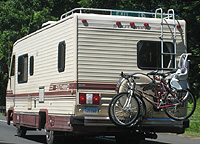 These plates are used on motorhomes, sometimes conversion vans, and even pickup trucks with caps.
This type started in 1969. Blue on white plates were always used until the general reissue in 2000.
Vanity plates are available, and this type can also be registered with the numerous special-issue plates.
Click the photo to see this type in use.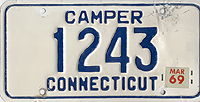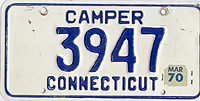 1969
First year for this type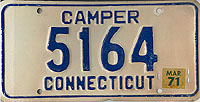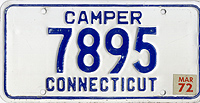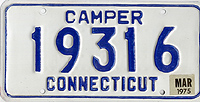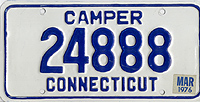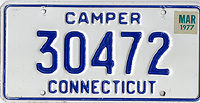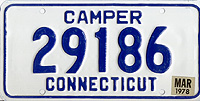 1978. It appears the dies changed around number 30000.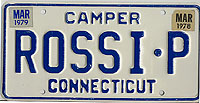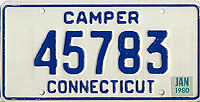 1979 Camper Vanity
Not a rare type, but not too common.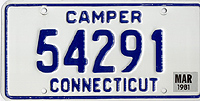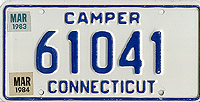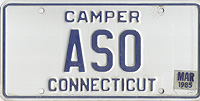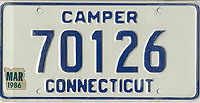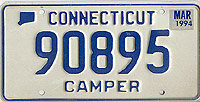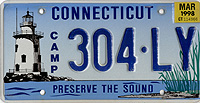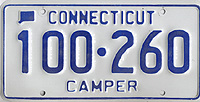 ca. 1999/2000
These plates passed 100-000 on the map base shortly before the graphic plates were introduced.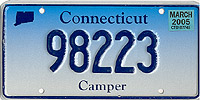 2005
Remake of an old number